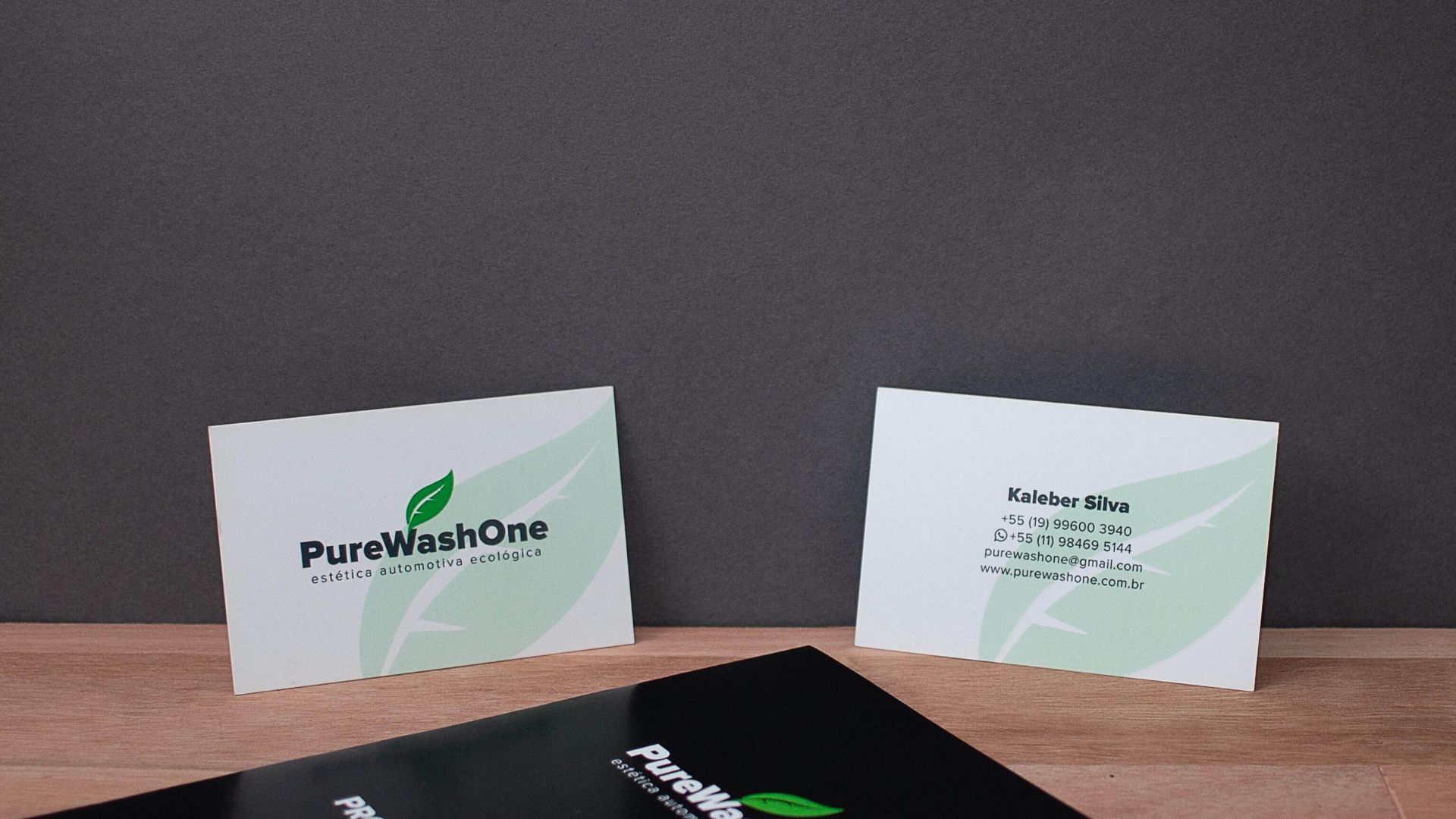 Business cards with a clean and exclusive feel.
PureWashOne - Graphic promo material
As a part of a bigger branding project done for PureWashOne, I delivered the graphical design for business cards, flyers, in-store banners and billboards. In this case I was also responsible for the production of the graphical material.
The idea behind was to show an environmental friendly vibe, but also make it a good experience online so you can find the stores easily and understand what services that are offered. The graphical material was purpose-built for each special occasion for ex. opening of stores discount campaign and customer loyalty cards. And of course, no business is complete without the business card for the owners. Content production strategy for social media was executed to fit in with the overall design.
This project is also made up of a website with multi-location stores and logo design, even a business presentation.