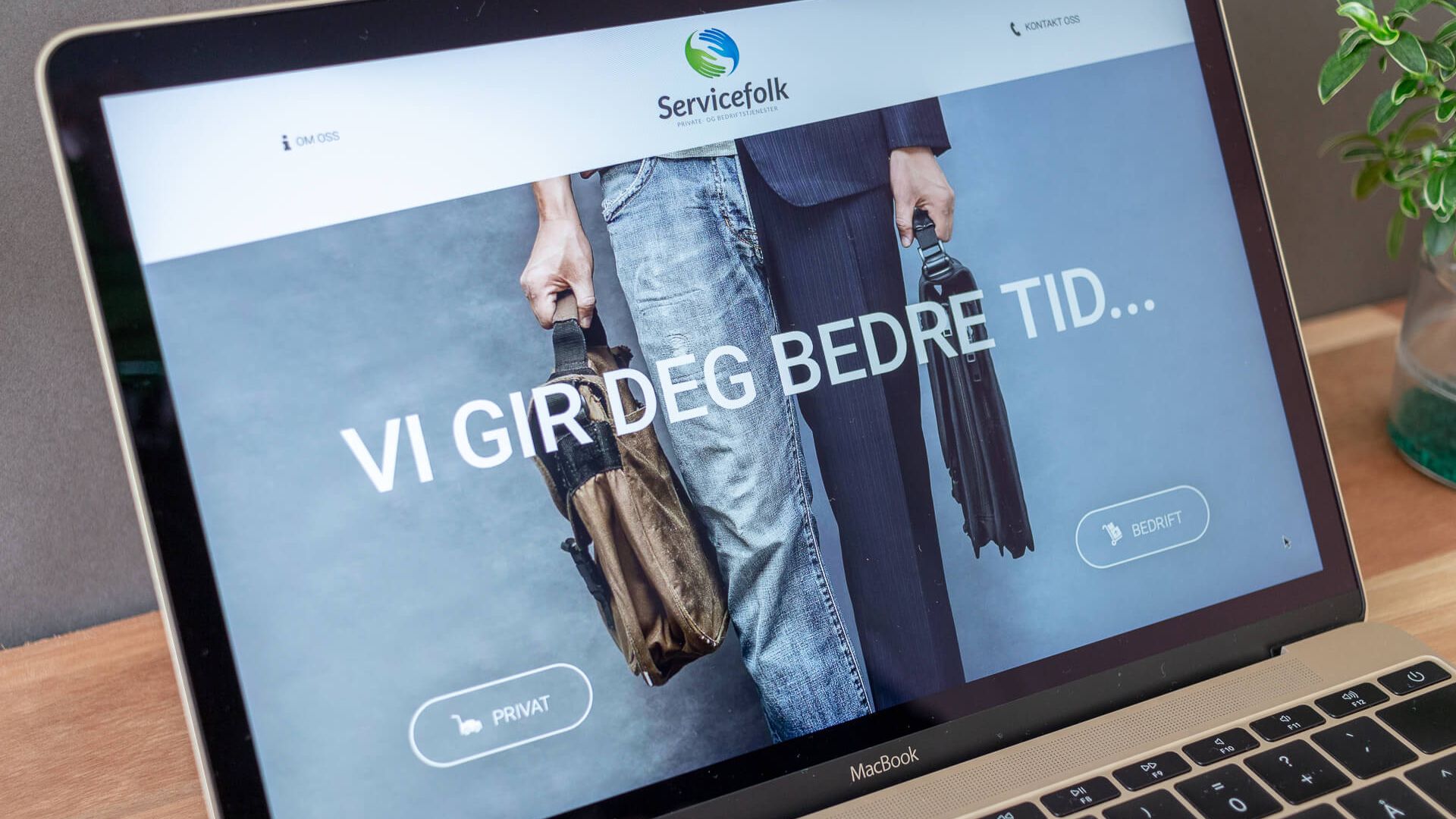 The home page is made to fit two main key customers with a selection.
Servicefolk.no - The service outsourcing company
Servicefolk is a focused on delivering affordable outsourcing services for home and office. The job here was to find a way to split the website to fit both needs, since the services offered for the two costumer groups is very different from each other.
The solution was to give the visitor a choice when he or she enters the website, in a easy way switch, if the visitor want to know more about the range of services offered. To further highlight this, each part is also made up of different colors to underline this fact.
Visit the project online: www.servicefolk.no
Let´s make a connection
Get a free first lesson when launched!
I am launching a new course about trustworthiness, and I will love to share it with you as soon it is ready. Leave your email and I will let you know. Also you can unsubscribe my email list anytime.