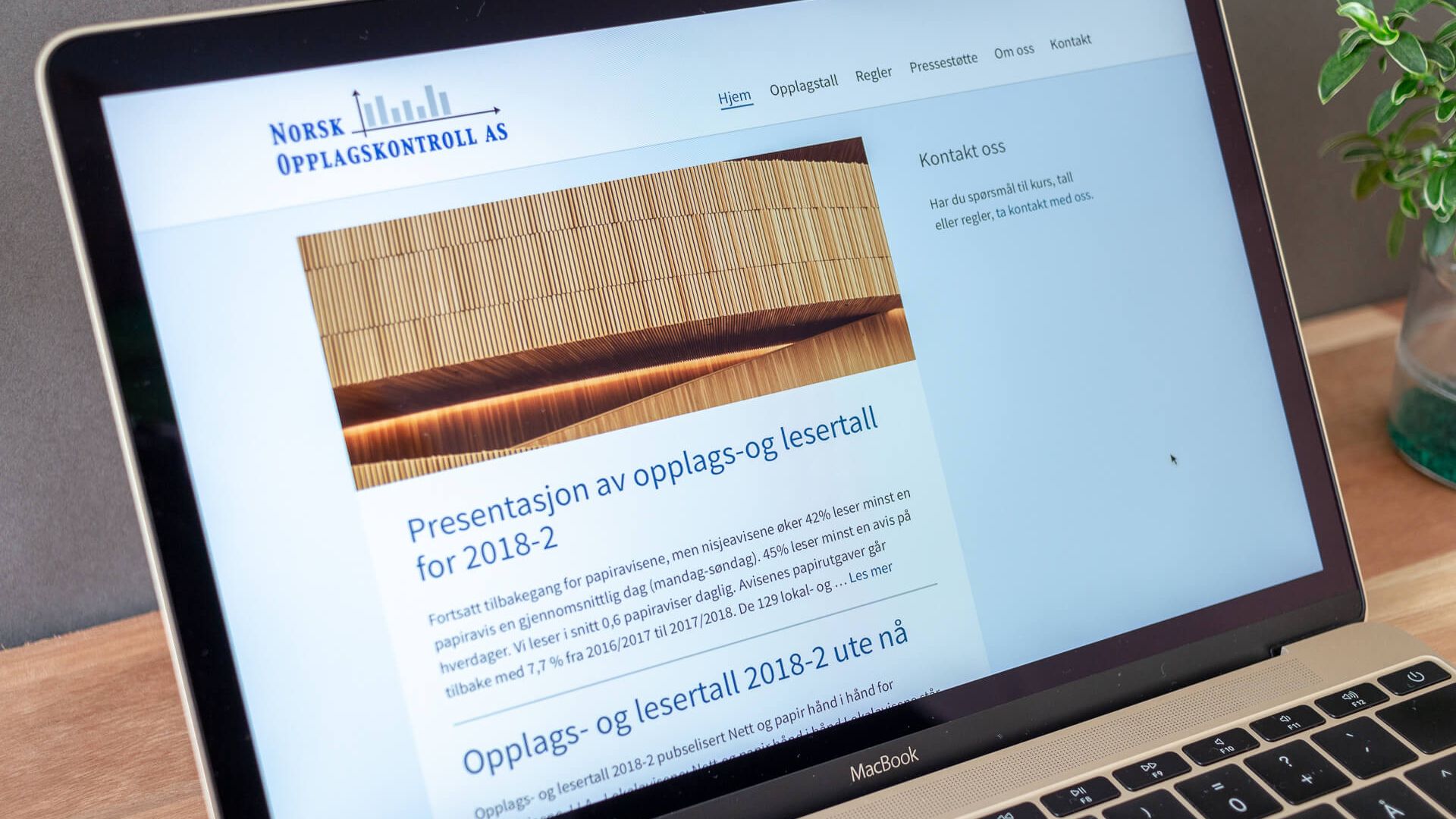 Opplag.no - The official numbers of all Norwegian newspapers
Our client Norsk Opplagskontroll AS have been with us for a long time. For them we have built the website for one thing only, easy access to the published numbers. And news to this specialised niche in Norway. We are working closely with this client on a regular bases to make sure all numbers are up to date at any given time.
Have a look at this project online? Go to: www.opplag.no
Let´s make a connection
Get a free first lesson when launched!
I am launching a new course about trustworthiness, and I will love to share it with you as soon it is ready. Leave your email and I will let you know. Also you can unsubscribe my email list anytime.