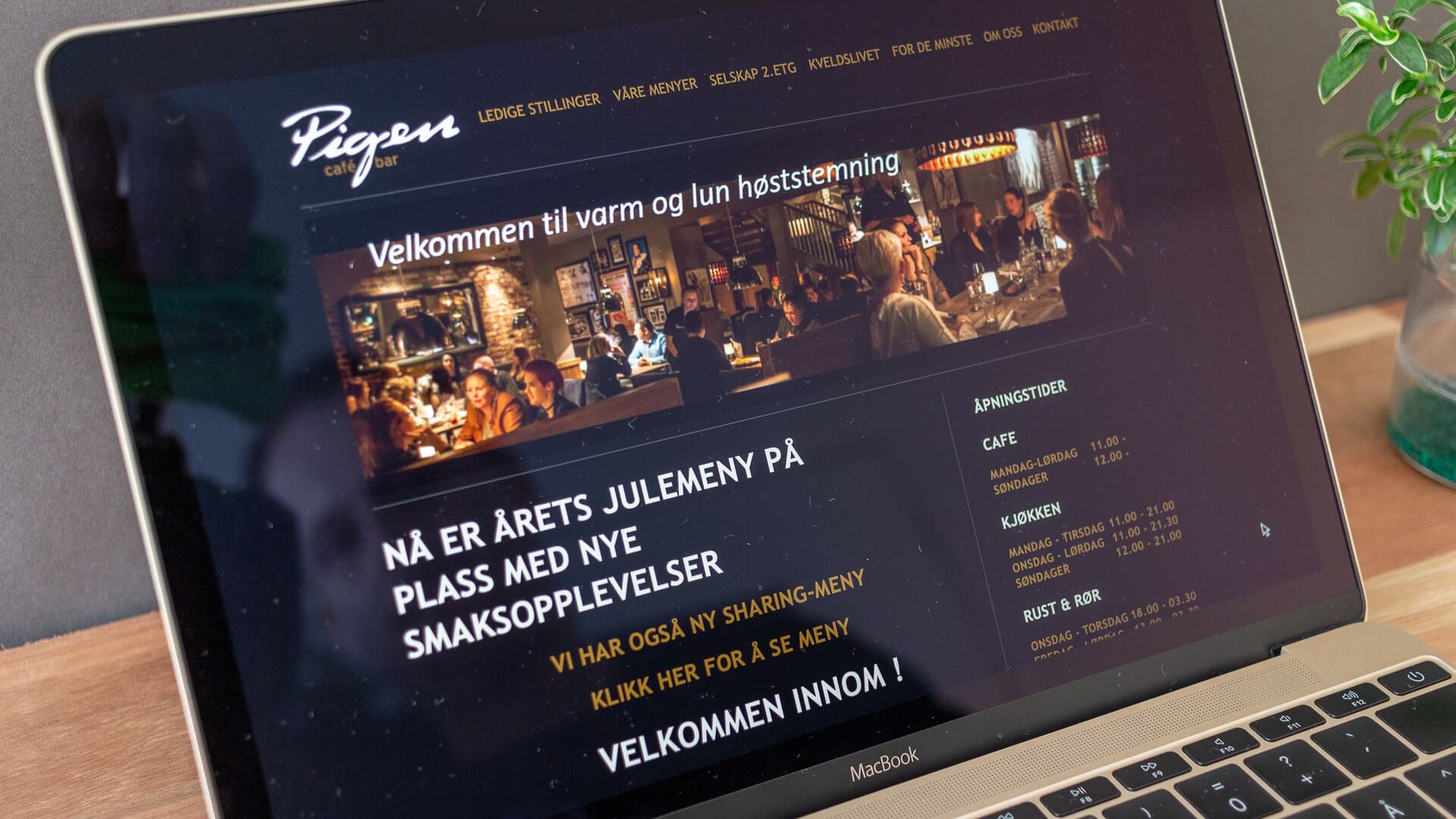 Pigen - The place to be in the city center of Drammen
Pigen is a restaurant throughout the day and a club, bar and disco at night. For this web project it was important to show the vibe and feel of the place. Because of that we used dark colors to compliment muted and intimate the mood of the place itself. This project is built on top of a CMS platform so that our client can edit the content without the need to ask us for any help. In this way the website is a dynamic way to communicate and keep clients up to date of what is happening now and what is about to happened in the next months to come.
Visit the project at: www.pigen.no
Let´s make a connection
Get a free first lesson when launched!
I am launching a new course about trustworthiness, and I will love to share it with you as soon it is ready. Leave your email and I will let you know. Also you can unsubscribe my email list anytime.