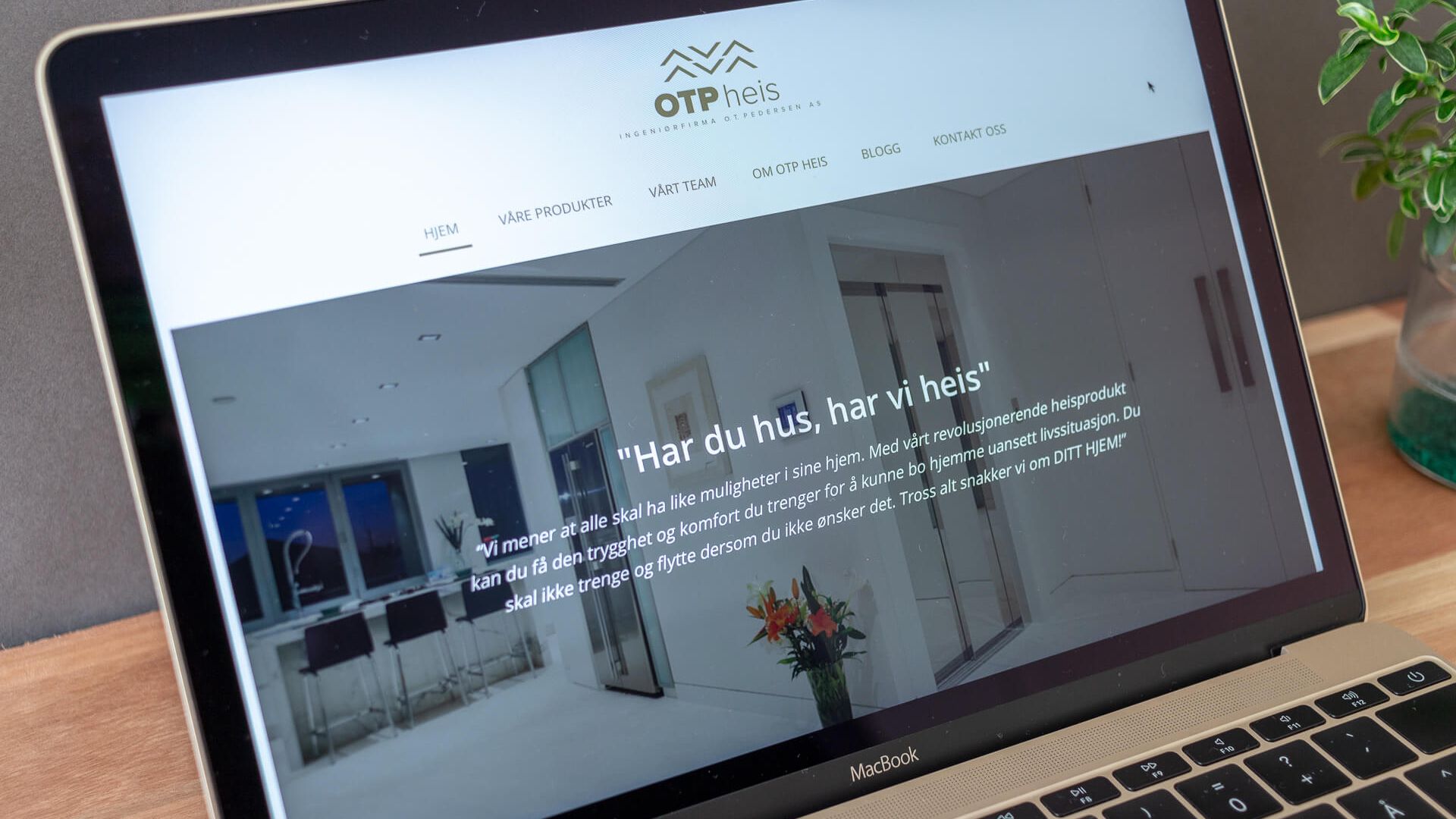 OTPheis - The new elevator company
OTP as a company have had a focus on import and sale of tools for the pipe maintenance. When they wanted to go in with a new segment of products and use their knowledge of import and sales in a complicity new product category, elevators for consumer level use.
To make room for this expansion I redesigned their logo to make both product categories relatable, but still different to represent each product line. The separation is also needed since this is two very different markets with a different customer focus.
For this product expansion project I have delivered Google ads, Facebook ads, writing blog posts for the client, made PDF books for download, setup email marketing automation setup, design of graphical marketing material and offered consulting and insights. I designed and developed the website and made the primary product launch strategy.
After this project was launched, I have continued to deliver insights based upon numbers, analyzing visitors action and recommend client action based on this analyse. To make the launch so cost effective as possible and to avoid spending without return of investment.
Visit this website at: www.otpheis.no (Not online anymore)