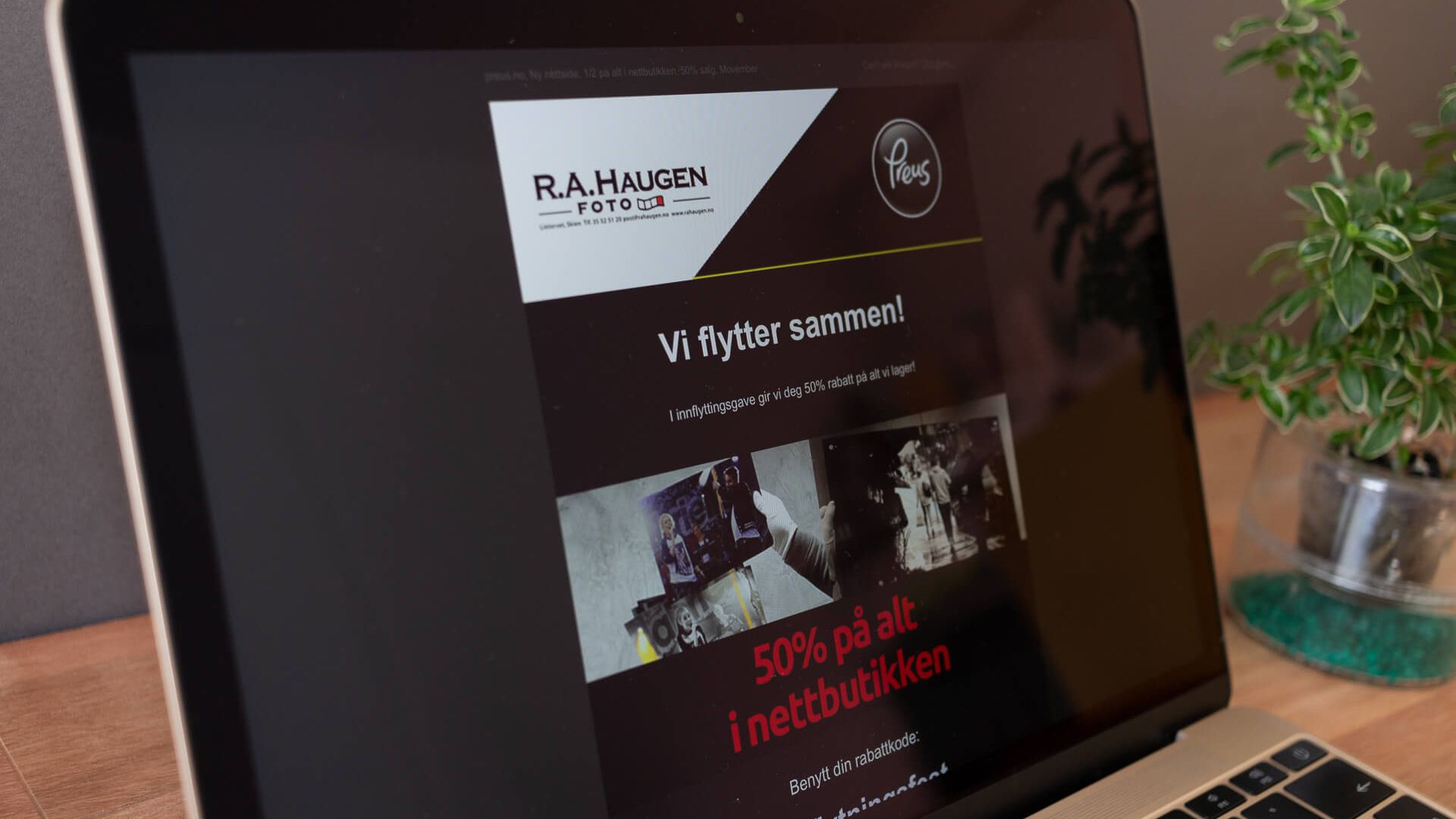 Initial website relaunch email campaign with 50 discount on all products.
Preus - Email marketing strategy for record breaking results
I have worked closely with the Preus brand for several years. We have worked hard to drive the results up, after all it is the financial results that keeps the light on in the end. Here is a few of many email campaigns I have been assisting and executing for Preus, after the complete rebrand of the physical and online stores for a premium look and feel.
More about the extensive project.