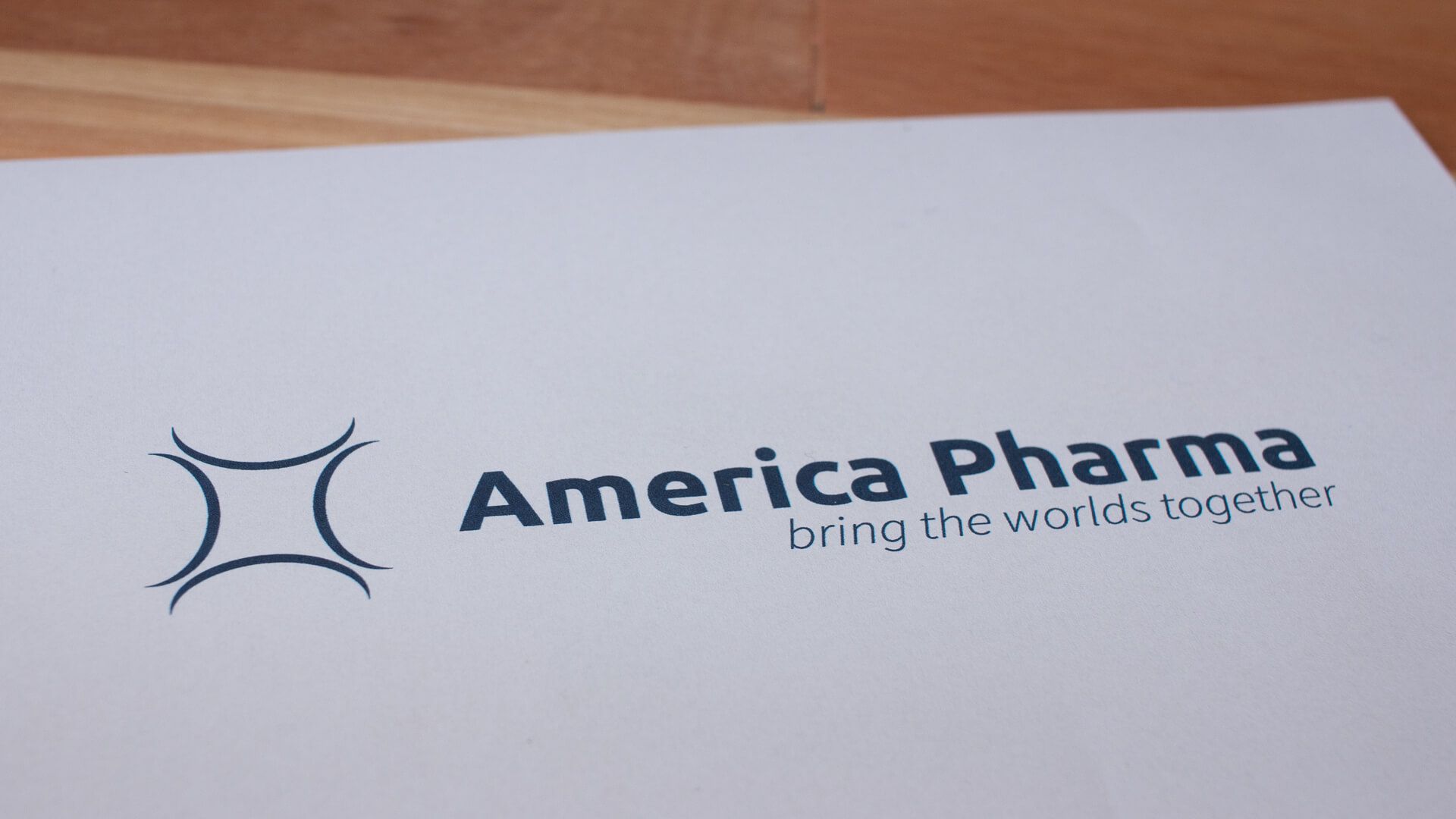 The final logo design in dark sea green color.
America Pharma - Brand design
I was hired to design this logo for a startup called America Pharma in Brazil. The brief was to design something that is unique, focused on connections and with root in the pharmaceutical industry. It needed to look clean and help the startup look bigger and more international. The project click off started with a workshop together with the client, and inside an agreed timeframe, and I delivered inside all the parameters set.
This logo was made for mono color, and works with positive and negative background colors. To show the logo in different environments, we have set up below a few potential uses to get a better feel for the logo design. We also assisted with landing page design and development for America Pharma, as a part of the full branding project. We left the shape to be the dominating logo feature and opened up for flexibility of the color used in the day to day bases.