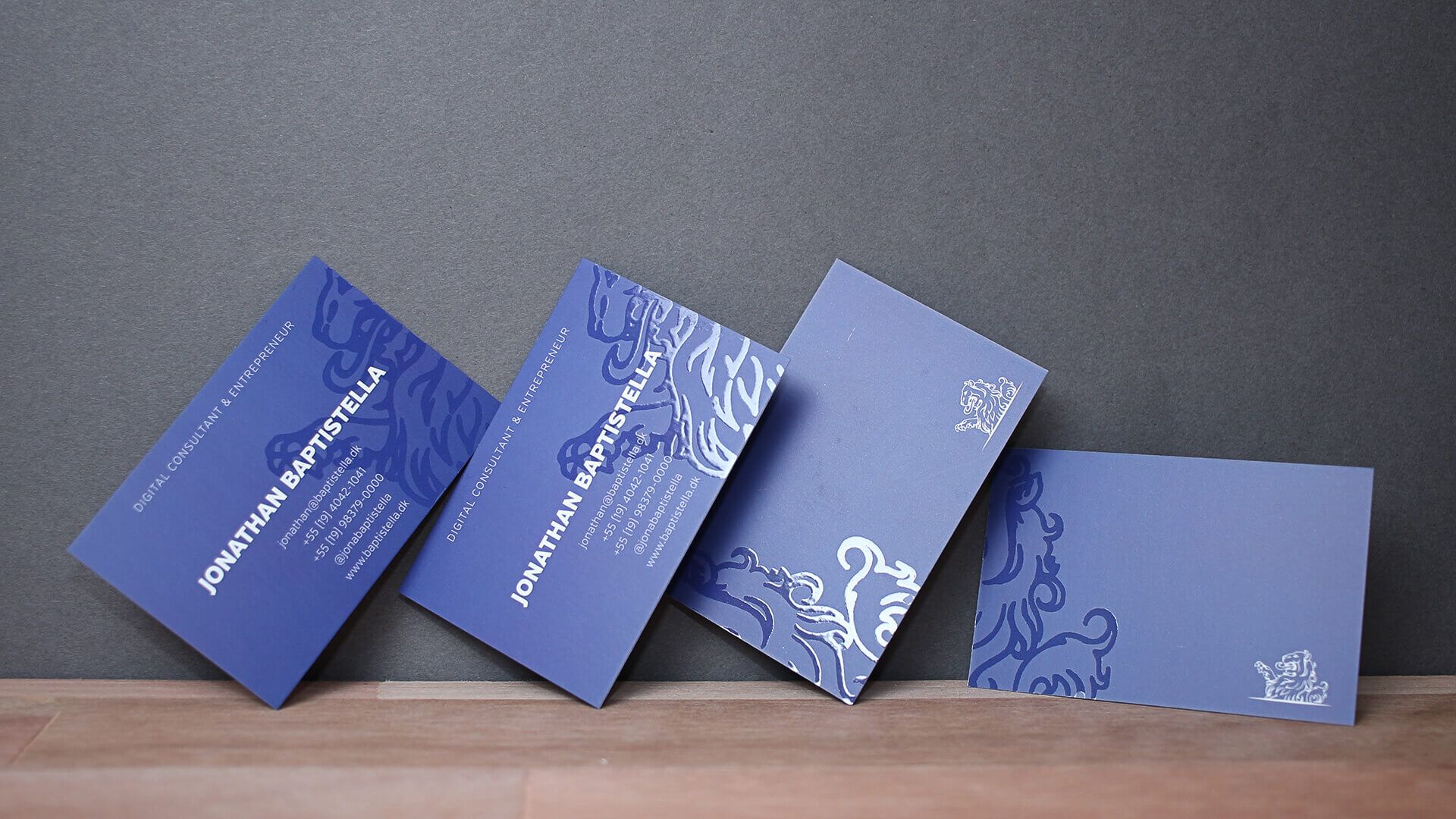 Business cards with clean and high class design
Business cards is a tricky part in design, they should not be cluttered but yet explain all you need say. But the main purpose have not change, and is used when you personally want to get in touch with people and you want them to get in touch with you. Your business card should give a feeling of who you are and what you stand for.
On this business card for myself I have used the glossiness as a tool to raise the level of design without color to bring elevated style to the card. I have worked on keeping the information to a minimum. The logo lion in color is also only used on one side to keep the card as clean in the design expression as possible.