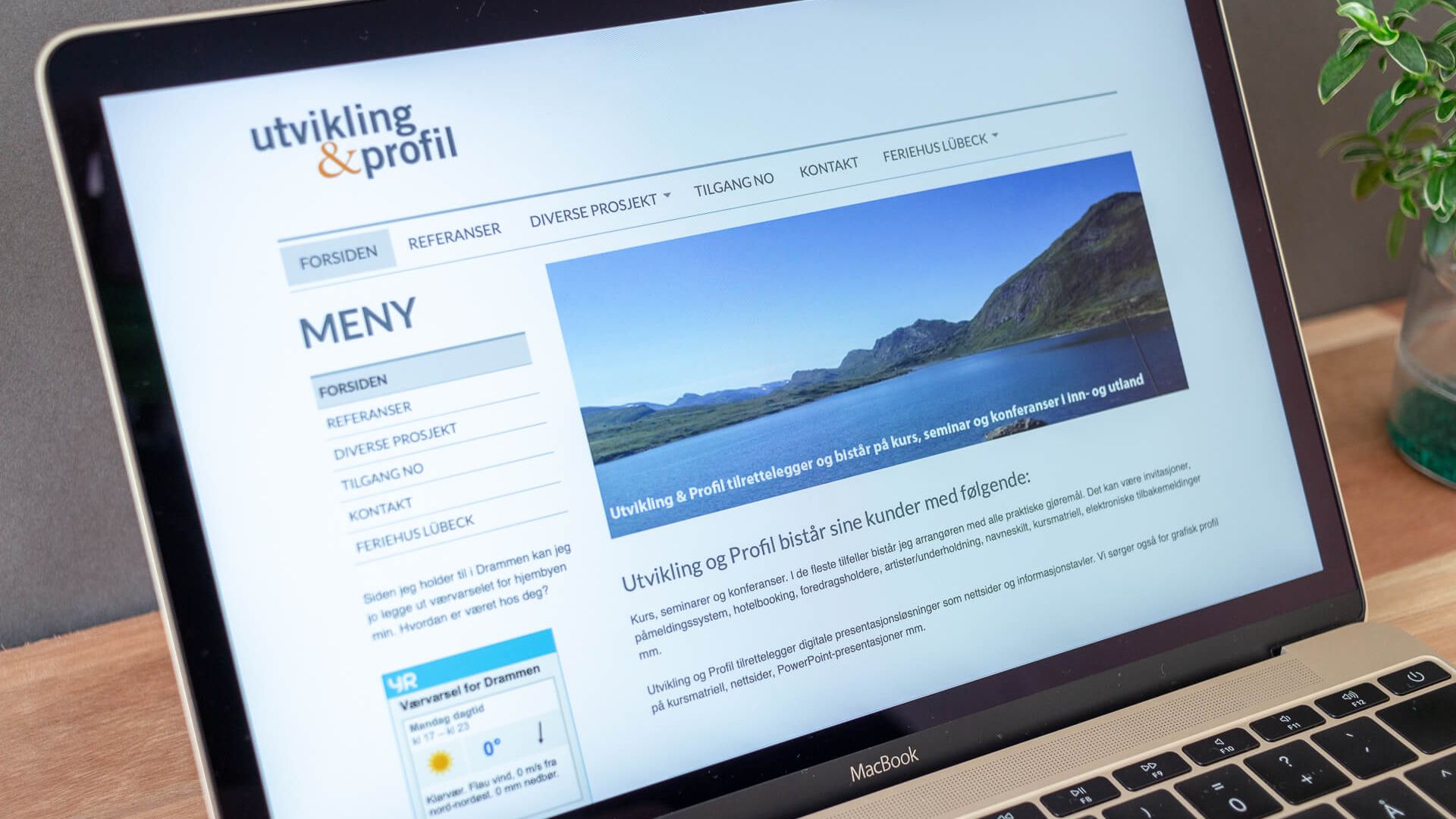 Image of the home page on the website.
Utvikling & Profil - With focus on the travel and course experience
This is a project made for Øystein Berg, a businessman from Norway. One of many project done for him over the years. This website is built on top of a CMS (content management system) for him to easily edit and keep the content up to date over the time. He took the time give me short interview about what he thinks of the services delivered over the years.
Here you can see the interview with Øystein.
Visit the website here: www.u-p.no