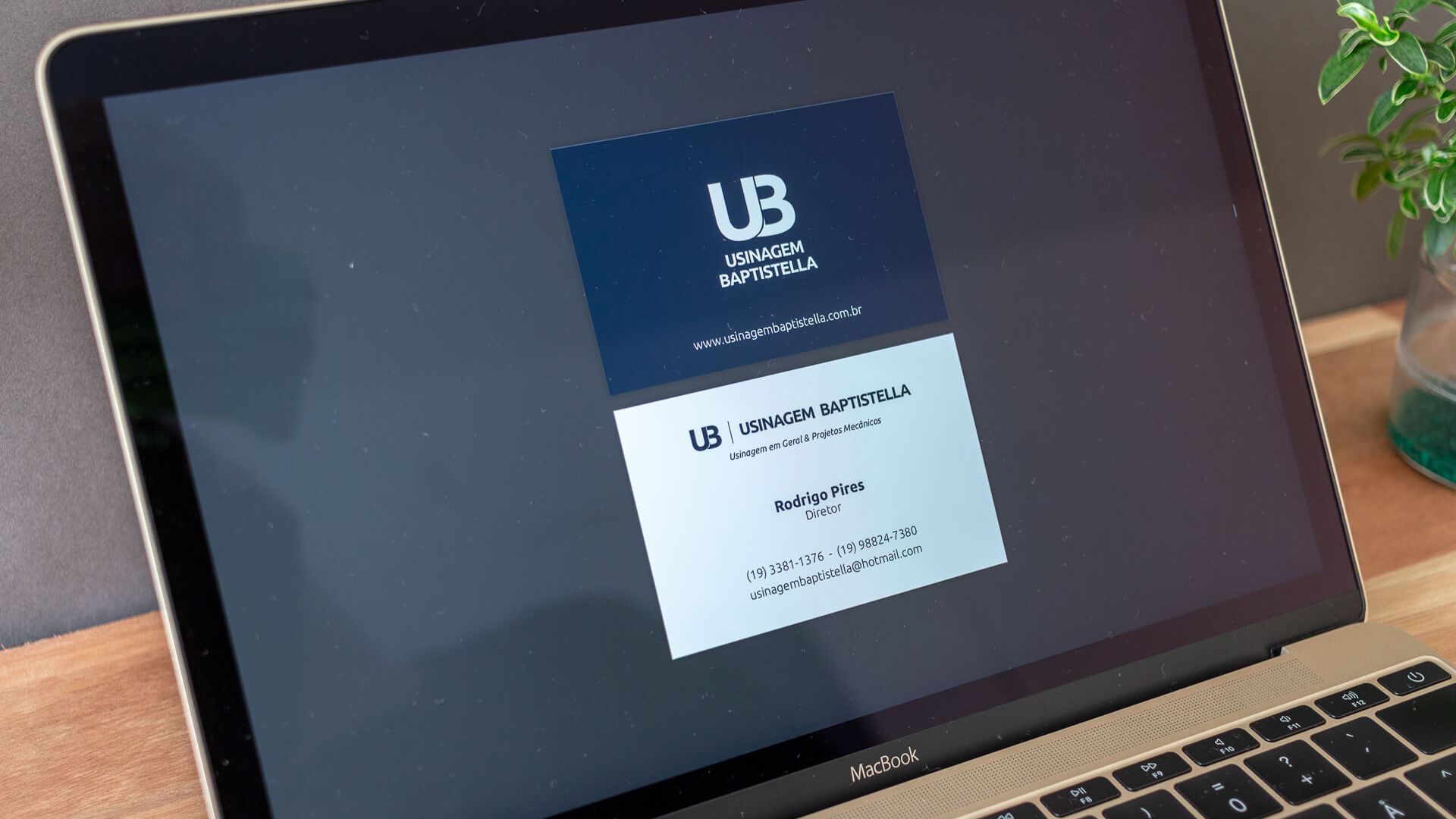 UB - Visual lift for next level business
For the small startup with big ambitions, Usinagem Baptistella (a company by someone with the same last name as myself). I was hired to make design and development of a website and graphical design. And all ambitions designs need a great logo.
Since this is a engineering company and they primary work with steel and aluminium, it was functional to make a mono colored logo for easy engraved on to the parts manufactured and engineered. This logo also was made with company size in mind, so the ambitions the company had a change to business with the bigger companies as subcontractor.
We designed the logo to reflect the core values of the company, that are big ideas and honest work, that we brought with us in the rest of the design process for the website and graphical and printed products. We was responsible for the production of the graphical material as well to make sure the graphical products kept high quality possible.