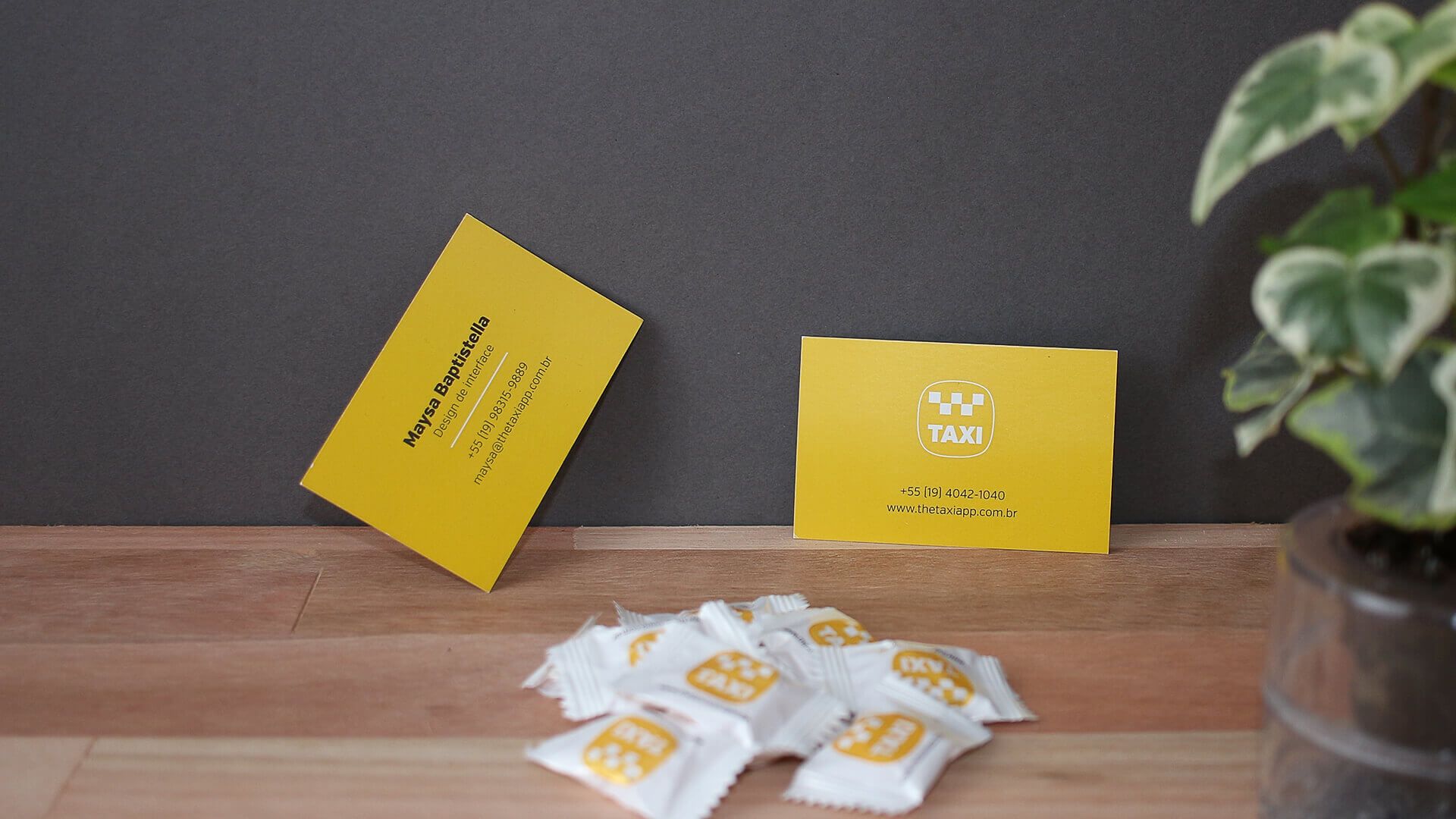 the taxi app - Promo material
When you are going to impress you need your swag to be ready and in order. So we went all in and even ordered candy with the project logo printed on. And you can`t promote something this days without a business card even in a digital world. Business cards gives the project more respect and seriousness. So the team members can shine and thrive.
This promo material is a part of a big project that you can read more about here.