TRUST ESSENTIALS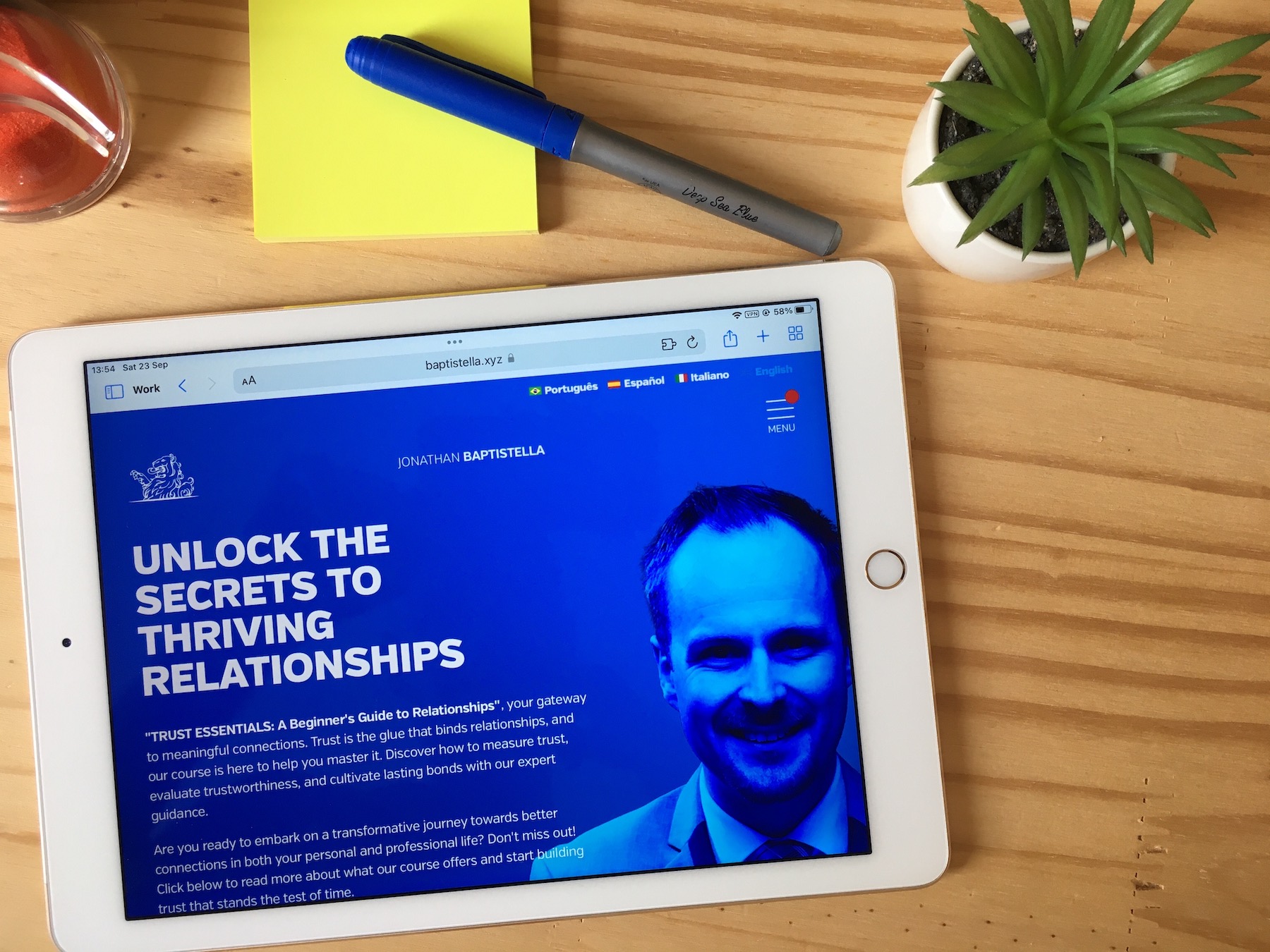 A Beginner's Guide to Relationships
Are you tired of feeling uncertain in your relationships? Do you wish you could navigate the complexities of trust with confidence and clarity? Look no further!
Unlock the Power of Trust:
🤝 Understand Trust: In this comprehensive course, we'll break down the concept of trust, exploring its nuances and importance in our daily interactions and relationships. Say goodbye to confusion and hello to clarity!
💡 Measure Trust: Gain the tools and insights to measure trust effectively. Discover how to evaluate the trustworthiness of others and build a foundation of trust that lasts a lifetime.
💑 Transform Your Relationships: Whether it's in your personal life or professional endeavors, trust is the cornerstone of any successful relationship. Learn how to cultivate trust and watch your connections flourish.
🌐 Universal Insights: Trust is a universal language that transcends borders and cultures. My course provides you with valuable insights that apply to relationships of all kinds.
🚀 Beginner-Friendly: No prior knowledge needed! TRUST ESSENTIALS is designed for beginners, making it easy for anyone to embark on this transformative journey.
🔥 Take Control of Your Life: Empower yourself with the knowledge and skills to create meaningful, authentic connections that stand the test of time.
🌟 Join me on this incredible journey to discover the fundamental building blocks of trust and transform your relationships for the better. Enroll in TRUST ESSENTIALS today and take your first step toward a world of confident, trusting interactions.
🕑 Take It at Your Own Tempo: With 12 months of access, you can learn and grow at your own pace, fitting the course into your busy life.
👉 Don't miss out! Secure your spot now and start your journey towards healthier, happier relationships. Trust me; you won't regret it! 💪
Ready to dive in? Let's get started on the path to trust and connection. Click the button below and enroll now!
Your journey to trust and fulfilling relationships begins here. Trust in yourself, trust in others, and let's make this world a better place, one connection at a time.