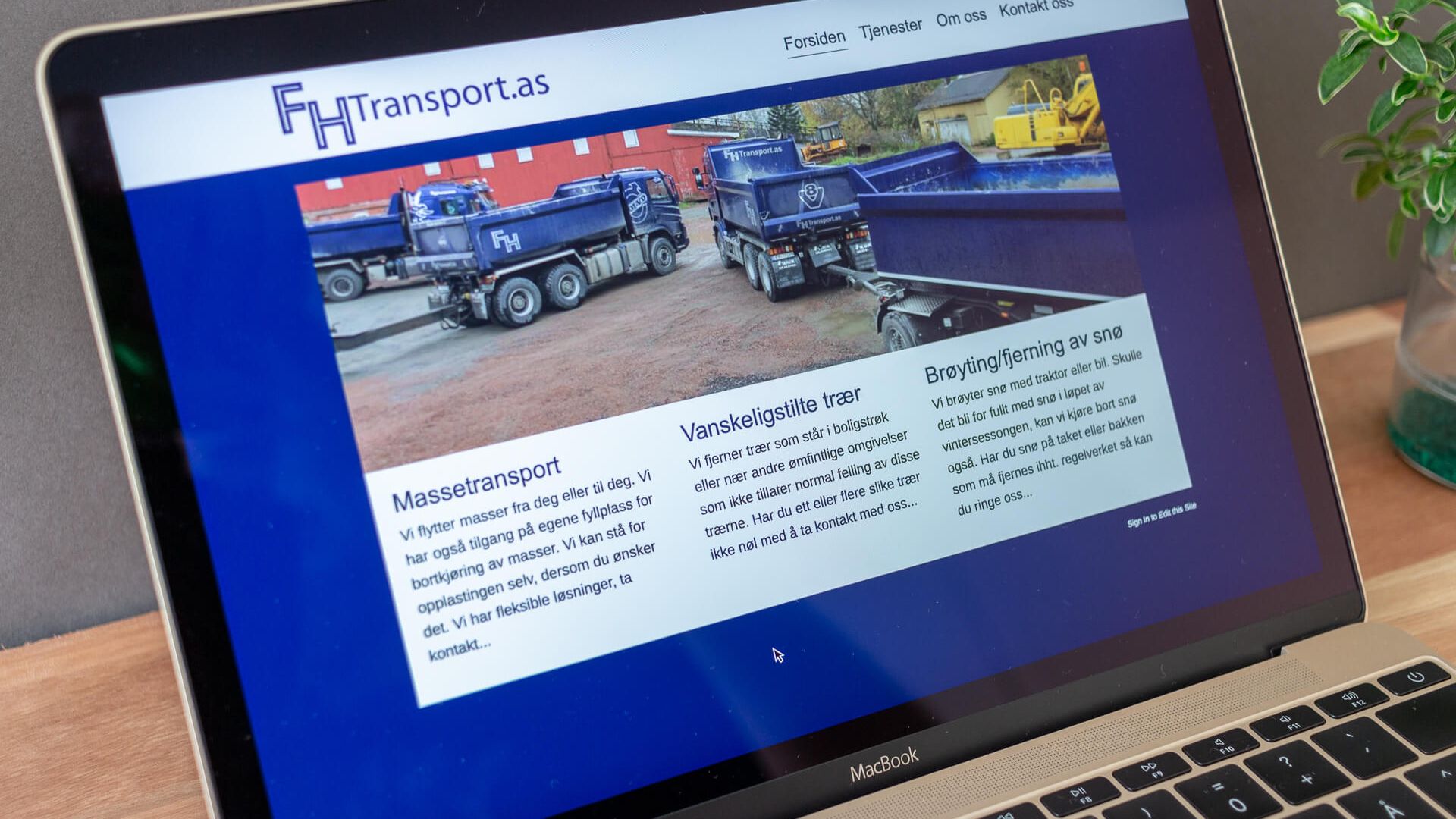 FH transport AS - Transport, construction and excavation
A transport, outdoor construction and excavation company located in Norway. That have over the years grown from a small startup to become a medium sized business with several employees and many trucks and machines. Since they have there web address on all equipment it is important for them to have an easy and accessible web presence.
Visit the website? Go to: www.fhtransport.no
Let´s make a connection
Let´s connect!
You can unsubscribe anytime and also no spam. I hate that too.